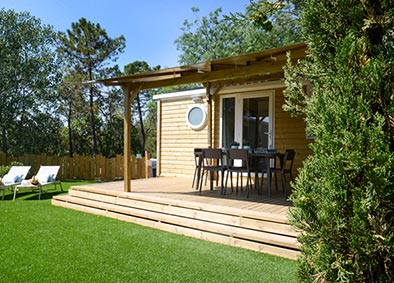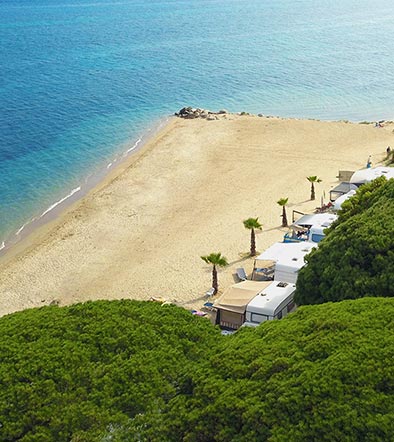 A piece of paradise
Explore the beautiful Var region in Provence-Alpes-Côte d'Azur.
Stay at Camping des Mûres for an unforgettable holiday, with the backdrop of the Provençale countryside, between ancient pine forests and the sea. An outstanding location with stunning views over the Mediterranean and direct access to a fine sandy beach. Do you want to be surrounded by nature, in comfortable accommodation or have your own space? We meet all of your desires so that you can have your dream holiday!
A community atmosphere
Activities tailored to individual preferences!
Camping des Mûres offers sporting, cultural and evening activities either on-site or nearby, suitable for both young and old. Share a moment of happiness and companionship with family or friends.
In the heart of the Bay of Saint-Tropez
Rich in wildlife and cultural heritage
Camping des Mûres is located on one of the most beautiful beaches of the French Riviera, with its 400km of coastline and sunny climate. Go further inland to find a haven of picturesque and authentic Provençale villages. Explore our beautiful region by visiting the surrounding campsites, beaches, villages and the port.
—
Port Grimaud (1 km away)
The seaside town of Port Grimaud welcomes you. Come and visit France's "Little Venice" and explore this seaside town by boat.
—
Grimaud village (5 km away)
Visit Grimaud, a medieval seaside village, and stroll through the narrow streets and little squares in this beautiful corner of the Var.
—
Sainte-Maxime (6 km away)
From diving and jet-skiing to bathing and relaxing, many activities await in this piece of paradise, with its stunning beaches.
—
Saint-Tropez (7 km away)
Discover Saint-Tropez and its citadel, indulge in some retail therapy or dance to the beat of its nightlife!
—
Fréjus (20 km away)
Fréjus, a town of Art and History, has plenty of things to explore. Admire its monuments and remains from the Roman and Medieval periods.
—
St Raphaël (25 km away)
You will love the diverse flora and fauna at St Raphaël. Come and have an adventure on the Estérel mountain range, or relax on one of the many beaches and other little coves.